Two RV Gypsies: Full-Time RVers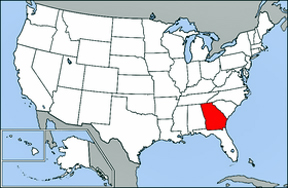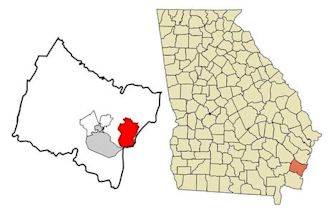 St. Simons Lighthouse - May 21, 2010
St. Simons Island Light Station is a lighthouse near the entrance to St. Simons Sound in United States Coast Guard district number 7. It is 104-feet tall and uses a third order Fresnel lens. The light keeper's residence is a two-story Victorian brick structure.

The original octagonal lighthouse was established in 1811, but destroyed in 1861 during the Civil War by Confederate forces to prevent its use by Union forces. A replacement was completed in 1872, electrified in 1934, automated in 1954, and is still operational.

The current structure is an active lighthouse for navigational purposes and a museum. It is on lease from the United States Coast Guard to the Coastal Georgia Historical Society and is open to the public.

Recently, the St. Simons Island lighthouse has undergone renovations, including a necessary paint job.
Below: St. Simons Lighthouse as seen from the beach by the fishing pier on Jekyll Island - May 25, 2010
Menu for the Sea Islands and surrounding areas (May 2010)
You may visit these ten (10) sites in any order you choose.
The page you are on is grayed out, and therefore can not be chosen from here.

St. Simons Lighthouse