Two RV Gypsies: Full-Time RVers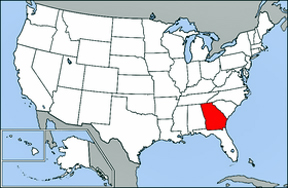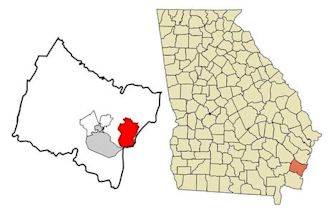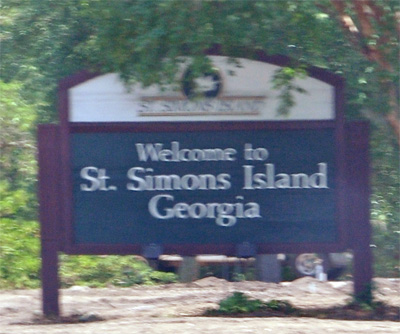 St. Simons Island, Georgia
May 21, 2010
St. Simmons Lighthouse, Neptune Park, Birds and more
St. Simons Island is in Glynn County, Georgia, approximately 12 miles east of Brunswick, Georgia, with a a total area of 17.9 square miles - 16.6 square miles of which is land and 1.2 square miles of it (7%) is water. St. Simons Island is locally known as "The Island".

St. Simons Island is one of Georgia's renowned Golden Isles (along with Sea Island, Jekyll Island, and Little St. Simons Island). It is also the largest of the Golden Isles.
(Little St. Simons Island is only accessible by boat as it is a private retreat open to only 32 overnight guests.)

Fort Frederica is also located on St. Simons Island. See the link below for photos from Fort Frederica.
The two RV Gypsies found a great lunch site with nobody else around, except lots of birds

Watching the waves breaking over the rocks

After lunch, the two RV Gypsies took a walk through Neptune Park.

Neptune Park is named for Neptune Small, a faithful servant of the Thomas Butler King family of Retreat Plantation, now home of the Sea Island Golf Club. This beautiful live oak tree was dedicated by Sea Island Company in his memory.

Walking by the St. Simmons Lighthouse, the two RV Gypsies spotted a set of stairs leading straight into the ocean. As Lee Duquette walked down the staircase, a wave came and almost got him wet. Or, it could have washed him out to sea.
Menu for the Sea Islands and surrounding areas (May 2010)
You may visit these ten (10) sites in any order you choose.
The page you are on is grayed out,
and therefore can not be chosen from here.

St. Simons Island