The two RV Gypsies in the Carolinas 2022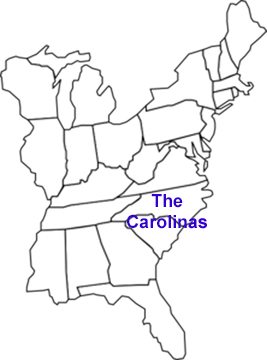 NOTE: You may view these sites in any order you choose. Each one will have a link at the bottom of the page to continue in the order of occurrence.
January 3, 2022 - Cary, NC
April 30, 2022 - MENU for Columbia, SC - downtown, State Capitol Building and grounds, plus
Memorial Park, Green Olive Restaurant, and Cape Fear Botanical Gardens
May 3, 2022 - MENU FOR Fayetteville, NC - Cape Fear Botanical Garden, U.S. Airborne Museum, Veterans Park and The Bronze Hands of Freedom, and ZipQuest.
So, once again, the two RV Gypsies decided to leave the Carolinas so September 7th through October 28th, the two RV Gypsies were in their RV on a road trip.