Two RV Gypsies: Full-Time RVers
The two RV Gypsies in Cary, NC
January 3, 2022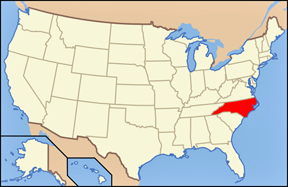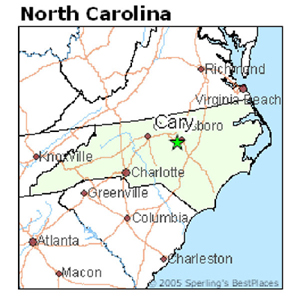 One of the fastest growing cities in the south, Cary (located just 17 minutes from downtown Raleigh) is home to the USA Baseball National Training Complex, a hot spot for soccer with The North Carolina Football Club and North Carolina Courage pro soccer teams at WakeMed Soccer Park. It is also home to the North Carolina Symphony. The two RV Gypsies were only here to go to the Koka Booth Amphitheatre for their amazing Christmas light display, which is unlike any other light display. It is really not just about Christmas, but about lighted displays in unique shapes. It is a must-see to believe event.
Below: Signs the two RV Gypsies passed before reaching Cary, North Carolina
Below: Giant Christmas Ornaments in Cary, North Carolina

Below: Karen Duquette photographed a wire Christmas Ornament big enough to walk through. Karen would have liked to have Lee take a picture of her inside of it, but it was cold outside and Lee did not want to get out of the car.

Below: Karen Duquette took a few more photos that she found interesting.

Below: Wow!!!! These tiger statues were big and amazing.

The two RV Gypsies stopped at the only place they found open to eat - Academy Street Bistro. Only one other couple was inside the restaurant to eat. Dinner was not being served yet, just a small lunch menu. The food was good, but not great. The server was friendly and polite. It took forever to get a drink from the bar though, even though there were two servers behind the bar, and only two customers at the bar. Eventually Karen had to inquire to find out what was taking so long. The food came long before the drink, even though the drink was ordered first.

Below: The clouds looked like angels, but did not photograph well, because they changed shapes too quickly.

OR