Two RV Gypsies: Full-Time RVers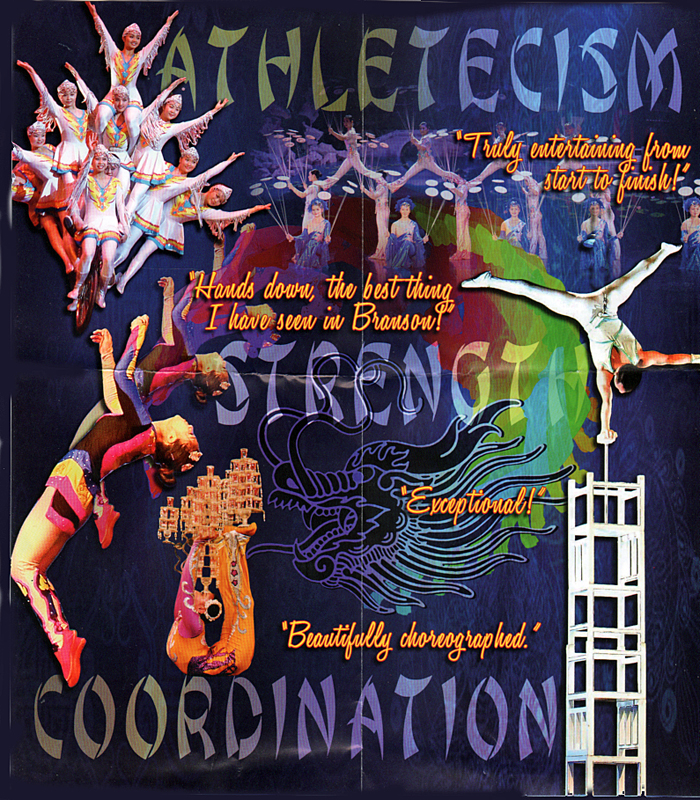 The two RV Gypsies attended the Amazing Acrobats of Shanghai show. Photos were allowed during the show, but no flash. Karen Duquette took only a few photos because she did not want to miss out on any of the exciting action.

The Acrobats of Shanghai is Branson's most thrilling, daring, colorful, and energetic show experience.

Considered to be China's most celebrated acrobatic company, more than 40 performers of the Acrobats of Shanghai have stunned and amazed audiences all over the world. In AMAZE, these acrobats showcase dramatic interpretations of Chinese physical performance art and dance with extraordinary and inventive feats of strength, skill, grace, and charisma. This was truly a show that all ages should enjoy!!

The two RV Gypsies were among the first to be seated because after most people entered the theater, they stopped to buy popcorn and the two RV Gypsies did not.

And the show began!

contortionist

The Hula Hoop performance was amazing.

Ten people on one bicycle

The photos below are from http://www.acrobatsofchina.com/#!about-us/ctal because Karen Duquette's photos did not turn out very well.

The two RV Gypsies loved the show. At the end of the show, the entire cast was in the lobby to take photos and shake hands with all the guests.
Acrobats of Shanghai