Two RV Gypsies: Full-Time RVers
Scroll down below the Missouri maps and the paragraphs about St. Joseph for the sub-menu.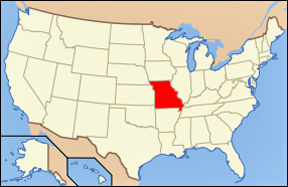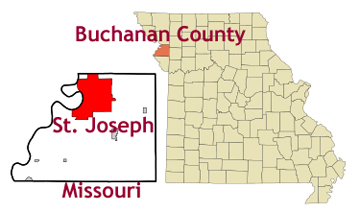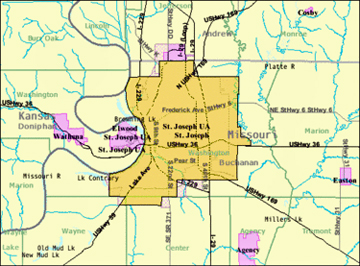 Saint Joseph is located on the Missouri/Kansas border in northwestern Missouri.
St. Joseph (informally St. Joe) is a city in and the county seat of Buchanan County, Missouri. It is the principal city of the St. Joseph Metropolitan Statistical Area, which includes Buchanan, Andrew, and DeKalb counties in Missouri and Doniphan County, Kansas. As of the 2010 census, St. Joseph had a total population of 76,780, making it the eighth largest city in the state, third largest in Northwest Missouri. The metropolitan area had a population of 127,329 in 2010.
St. Joseph is located on the Missouri River. It is perhaps best known as the starting point of the Pony Express and the death place of Jesse James. The rapper Eminem was born here. St. Joseph is also home to Missouri Western State University. In 1997, St. Joseph was named an "All-America City" by the National Civic League. St. Joseph was voted the top true western town of 2007 by the True West Magazine, in the January/February 2008 issue.