Two RV Gypsies: Full-Time RVers

The two RV Gypsies saw amazing scenery while driving to the world famous London Bridge in Lake Havasu, Arizona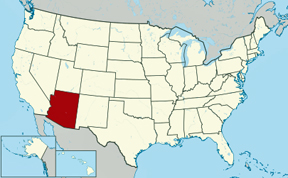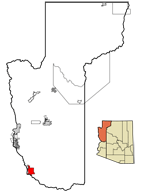 During a one-hour drive, the two RV Gypsies were totally amazed at how diversified the scenery was, and how quickly it changed.

Houses at the bottom of the mountains.

While Lee Duquette was photographing the scenery shown above, Karen Duquette photographed the scenery directly across the street. Quite a difference in the scenery from one side of the street to the other side of the street.

As the two RV Gypsies drove around the very next corner, the scenery changed even more.

airplane on a semi

While driving, Lee saw a flag on top of a tall peak, but Karen had to zoom in on the flag in order to see it.
The two RV Gypsies arrived in Quartzsite, Arizona and parked their RV at the campground, then they drove their toad to Lake Havasu.

AFTER you have visited all four (4) sections above,
please continue on to the adventures of the two RV Gypsies in southern California.