Two RV Gypsies: Full-Time RVers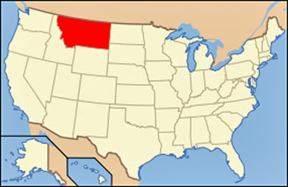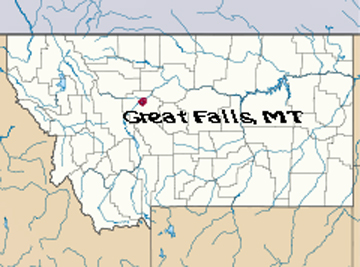 In the "Golden Age' of railroads, the train station was often considered the gateway to a city, and most towns and rail lines tried to outdo each other in creating the most impressive building in town. This depot in Great Falls is a perfect example of that. Rising high above the prairie, the 135 foot tower still dominates the skyline. While no longer in use as a train station, this depot is still an interesting piece of architecture. Plus, it is at a good location right along the Missouri River. The riverfront trail and park runs right along the former station. Directions: Right downtown...look for the tower.

The Chicago, Milwaukee and St. Paul Passenger Depot, located in Great Falls, Montana, was built in 1915 by the Chicago, Milwaukee, St. Paul and Pacific Railroad (also known as The Milwaukee Road). The Milwaukee Road was the last transcontinental railroad that entered Montana in 1907-1908 as a part of its "Pacific Extension".

The depot is a two-story brick building that includes a 135-foot tower. The building is rectangular in shape. The first floor held the waiting rooms, station agent's office and baggage rooms. Railroad offices were located on the second floor. It was designed by architect J.A. Lindstrand, who also designed the Milwaukee Depot in Missoula, Montana.

The depot continued to serve the local community until the mid-1960s. The Milwaukee Road then ceased passenger service. After the railroad's bankruptcy, the building sat vacant until it was converted into a retail mall in the 1970s. The mall closed in the early 1980s. In 1988, the building was converted into an office building.

above quote From Wikipedia, the free encyclopedia

The two RV Gypsies were told by a local person that the Depot Building used to communicate with another tower a few blocks away, so the two RV Gypsies included a photo of the other tower below.
You may visit these sites in any order you choose.
There is also a link to Alberta, Canada below.



Places in Great Falls Montana - (site # 20)
The Historical Depot Building (this page)