Two RV Gypsies: Full-Time RVers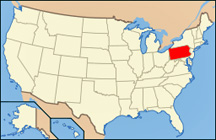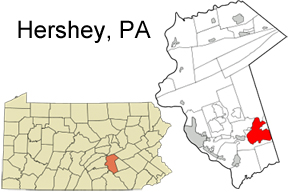 The two RV Gypsies were in Hershey, Pennsylvania in the year 2008 and they went to all of the tourist spots at that time. So on this date they just drove around exploring the city of Hershey itself. To see the places in Hershey not listed here, use the USA button above and then choose the 2008 map. But be sure to return back to this year's adventures.
Street lights are shaped like Hershey Kisses

The bushes spell Hershey Cocoa

Hershey Hotel

Northwest Savings Bank truck - so cute

The Hershey Kissmobile - it is a bit different than the one the two RV Gypsies photographed in 2008 - the one in 2008 was inside the Antique Car Museum and it was fancier, and maybe even bigger.

Below: An old bus and antique car outside the Antique Car Museum.

Below: A giant rocking chair and a regular size rocking chair in the yard of somebody's house.

You may visit these four (4) sites in any order you choose.
The page you are on is grayed out and cannot be chosen.
There is also a link to Maryland below.

Hershey, PA (this page)

AFTER you have view all four sites above, please continue on to the adventures of the Two RV Gypsies in Maryland.