Two RV Gypsies: Full-Time RVers
The two RV Gypsies
at a scenic canyon in Rock Springs, Wyoming
August 12, 2013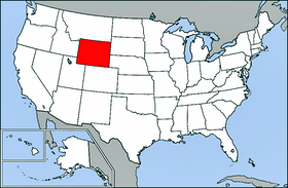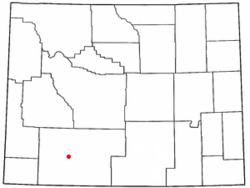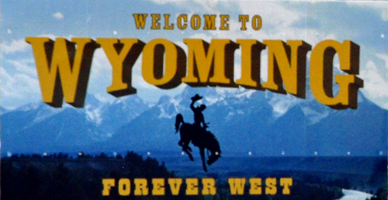 Rock Springs/Green River KOA in Rock Springs, WY is a standard KOA campground except that the RVs are parked facing in alternate directions. That is great if two RVs are friends camping together, but not so great otherwise. As the two RV Gypsies went out of their front door, they were greeted by the other RVers going out their front door. The two picnic tables were side by side. If the people in the other RV wanted to sit at their picnic table and smoke, the two RV Gypsies could not sit at their picnic table and eat.

Upon checking in, the office had free cookies and coffee. The entry was paved, but the rest of the park was gravel rocks. Trains went by and blew their horns at all hours of the day and night. The campground had a very small pool, which seems to be normal at most KOA's. It was windy while the two RV Gypsies were here. Check in time was 1 P.M. and check out time was 11 A.M. The campground did have decent Wi-Fi and TV here, at least.

The two RV Gypsies did not take photos in the campground. They were only here for a one-night stopover, but they did take a short ride in their truck to a scenic canyon nearby.

While driving through the canyon, the two RV Gypsies spotted the bright red rock (shown in the photo above on the right) sticking up between the trees and Karen took a quick photo out of the window. Then Karen got out of the car (see panorama photo below) and walked down the dirt road a bit to try and get a better photo, but it was impossible to get a better photo of the rock.

Approaching a cliff and a corner. This would not be a good place to meet an oncoming car.

The two RV Gypsies think that the rock formation on the edge of the cliff looked like the head of a long-ear rabbit. (photo below on the right)
- But from the other side of the cliff, the same formation looked like three separate heads (photo below on the left).

Kissing rocks?

The dirt road through this canyon is barely wide enough for two cars to pass each other, but the two RV Gypsies only met up with one other truck the entire time. The two RV Gypsies they just stopped on the road whenever they wanted to get out of their truck to take photos of the nice scenery. This was one area where the two RV Gypsies parked on the road (see above photo on the left) to take photos and walk a short distance to look down into a gorge.
This is not a linear site, so to continue navigating this website, please choose from the 3 options below:
OR
OR