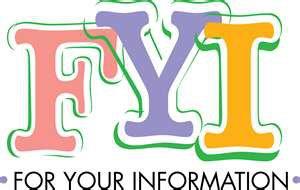 This is an extremely large site. This is not a linear site. This is not a blog. You have control over where you travel through this website and its 116,000+ pages, 74,484 files and photos and more added all of the time. Besides main navigational buttons at the top of each page, there usually a link or sub-menu at the bottom of pages.
There are several ways to navigate this website. Most buttons should be self-explanatory.
1-

The TOC (Table of Content) button at the top of this and every page is an easy and fast way to find a particular place.


You can choose a CATEGORY from the special buttons at the top of the TOC page. Categories include Oddities, Campgrounds, Gardens, Lighthouses, Museums, National Parks, Restaurants, Sculptures & other forms of ART, State Parks, USA states, waterfalls and wildlife.


For other things choose from the RED LETTERS - example: S for Segway tours, etc.


There is also a separate section for Alaska's TOC, Canada's TOC and Videos..
2 - The USA button, takes you YEAR BY YEAR in specific USA states. Or this can be a linear site by choosing #1 on the 2008 map and following links at the bottom of each page to get to the current year. But that would take a long time.
3 - The Alaska button gives you history and facts about Alaska, travel precautions, and links to the 3 different trips in different sections of Alaska. There are two sections: notes and travel. The notes section is especially interesting, with facts about sunlight, weather, roads, and more. A Cruise will be added soon.
4- The Canada button takes you to a map where you can choose your destination by Providence.
5 -The Countries Button is a work in progress and newly added. It will include some Cruises to various places. This will take awhile to complete.

6 - The Flashback button is new and therefore also a work in progress. It has places visited before Karen and Lee Duquette became two RV Gypsies. Many current places are also linked to the flashbacks. This entire website is constantly changing.

The "About Us" button is the history of Karen and Lee and how they decided to become Two RV Gypsies, how they chose their RV and toad. Some fun photos from when they met, married, retired, and more are also in this section.

The "Photos" button above is mostly RV travel photos of the two RV Gypsies, BEFORE they actually retired, sold their house, and went on the road full-time.

The "Links" button above has links to a few other web pages of RVers that the two RV Gypsies met on the road. There is also a list of tunnels and low bridges and laws about 2-lane roads that RVers must be aware of. The two RV Gypsies will be glad to add your personal RV site if you e-mail them. They will NOT link to businesses. The goal is to help RVers get important information so they can travel safely and enjoy life.

The "RV Info" button above provides important information that RVers may want to know, such as a link to a list of some low bridges in the continental USA, information about a GPS made just for RVs, information on The Next Exit book (which is helpful for anyone driving a car or RV on a major USA highway) and sometimes information about specific places, campsites and more


Karen and Lee especially hope that you will take the time to explore the "Brian" button above because it is a tribute and memorial to their beloved son, Brian, who will never be forgotten, and always loved and missed.

If you are a first time visitor to the website of the two RV Gypsies, please be sure to sign the guestbook. It is always nice for us to know who visits our page, and even what you were searching for when you found this site. Please don't post about a business, or an advertisement, because then you will be blocked from this website, and the posting will be deleted, so that would be a waste of time for everyone.