Two RV Gypsies: Full-Time RVers
The travels of the Two RV Gypsies in 2019
SCROLL DOWN BELOW THE MAP


THE BEST WAY to view photos & read history of the travels of the two RV Gypsies is to scroll down the page UNDER the interactive map and pick a site to view.

Another way is to go to the INTERACTIVE MAP below and choose a number on the map. This method is good if you are interested in only a certain area. Numbers may not be in the exact location due to the small space available, but they are as close as possible.


Be sure to scroll down UNDER the map to read about what you will find when you click on any photo section. More numbers will be added to the map as the two RV Gypsies travel.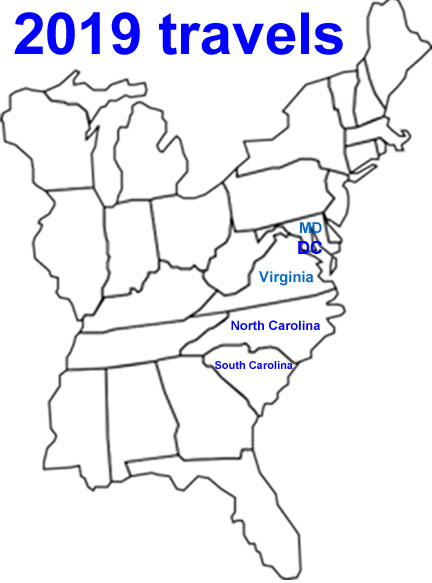 Trip #12- 2019