Two RV Gypsies: Full-Time RVers
August 12, 2011
All in one day, the two RV Gypsies drove their RV from Massachusetts, through New Hampshire and into Maine.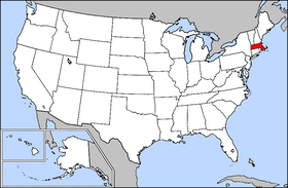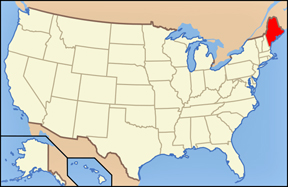 First a drive through New Hampshire, as stated above. Karen saw a sign that made her wonder if the state should tell drivers where to get off the highway to buy liquor - just a personal opinion.

Now into Maine

As the two RV Gypsies entered the state of Maine to drive their RV to the campground, they labelled Maine "the state of the signs" or maybe "the sign happy state" LOL

Even though the two RV Gypsies saw a lot of moose when they were in Alaska, they would sure like to see a moose or two here in Maine too.

A water tower with a giant lobster painted on it. But Karen Duquette could not get a good picture of it while driving past it.
The two RV Gypsies in Maine
August 12-20, 2011


You may view the 11 sections below in any order that you choose.
The page you are on not underlined and can not be chosen from here.

Entering Maine