Two RV Gypsies: Full-Time RVers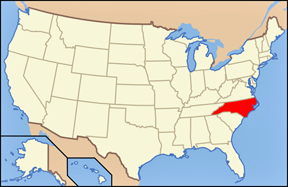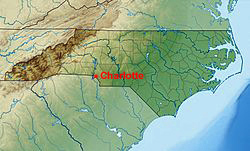 McDowell Nature Preserve has over 7 miles of trails that offered the two RV Gypsies the opportunity to explore a variety of terrain with scenic views of Lake Wylie, forests, streams, and a piedmont prairie restoration area. McDowell Nature Preserve protects habitat for at least 119 species of birds, 21 species of mammals, 21 species of reptiles, and 14 species of amphibians. Although on this date, the only wildlife that the two RV Gypsies saw was one bird. But they had a nice, easy hike on several trails and enjoyed the scenery.
Dogs are welcome but must remain on a 6-foot or shorter leash at all times. Bicycles are restricted to paved roads within the preserve.
The two RV Gypsies explored McDowell Nature Center which serves as the gateway to 1,132 acres of McDowell Nature Preserve and is the resource for educational programs and information on the preserve's natural communities, flora, and fauna. This oldest preserve in Mecklenburg County protects mostly forested, rolling terrain along the banks of Lake Wylie. The Nature Center features native animal displays, a discovery hall, and a gift shop. Below: Two works of art outside the Nature Center.

Below: Lee Duquette liked the very big dragonfly hanging from the ceiling inside the McDowell Nature Center, so he took a photo.

The two RV Gypsies started their hike on the 0.8 mile Pine Hollow Trail, which connected to several other trails. All of the trails they took were easy, although sometimes muddy because there had been a lot of rain recently in the area.

There were many small creeks along the way.

Below: a "Sling Shot" tree

Lee Duquette stopped to examine the many miniature rock formations on a wall, and Karen
Duquette photographed close-up photos of a few of them.

Just before leaving the Pine Hollow Trail and going on the Creekside Trail, the two RV Gypsies paused to watch two men with small RC cars.

The two RV Gypsies were amazed at the giant Burl growing on a tree.

After completing the 1.1 mile Creekside Trail, the two RV Gypsies drove to the Waterfront Deck and got nice views of Lake Wylie.