Two RV Gypsies: Full-Time RVers
The two RV Gypsies
visited Martin's Cove and
The Mormon Handcart Historic Site in Wyoming
August 13, 2013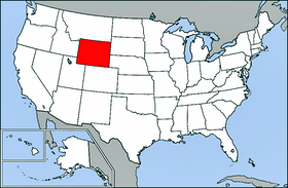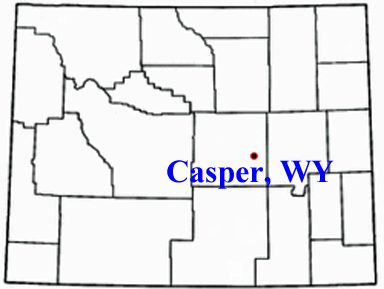 In July, 1856, a group of Mormon pioneers from England led by Edward Martin left Iowa and embarked on the 1,200-mile wilderness trek to Salt Lake City. Experts advised them that it was too late in the year to start, and that they didn't have enough provisions. Many were too poor to purchase horses and covered wagons, so they pulled their earthly belongings behind them in carts.

The handcarts cracked and fell apart. The families needed to leave behind the heaviest things, which happened to be blankets and winter clothes.

In October, in southwestern Wyoming near what is now the town of Alcova, the Martin party got trapped by a blizzard. After enduring sorrow and suffering, 150 of the 600 in the group died of starvation and exposure. The rest were rescued by a team from Salt Lake.

Below: Many plaques with inscriptions defining the art on display around the grounds of
The Mormon Handcart Historic Site

The Martin and Willey Handcart Companies experienced tremendous trials and were rescued by the saints from Salt Lake City. The wagon shown below lists the people on this journey, those who died and their age, and the Rescue workers.

Although most early pioneers traveled west using a covered wagon and a team of oxen, there were many who couldn't afford such travel accommodations. The less expensive handcart, much like a large shallow wheelbarrow, allowed the poorer pioneers to afford the journey west. Because travel was more difficult with a handcart, it became a familiar symbol of dedication and duty to God.
This is not a linear site, so to continue navigating this website, please choose from the three options below:

OR
Continue viewing the two RV Gypsies' adventures in Wyoming in the order they occurred - Casper KOA in Bar Nunn, Wyoming
OR