Two RV Gypsies: Full-Time RVers
Ernie's Italian Chophouse
3150 N. Federal Highway
Lighthouse Point, FL 33064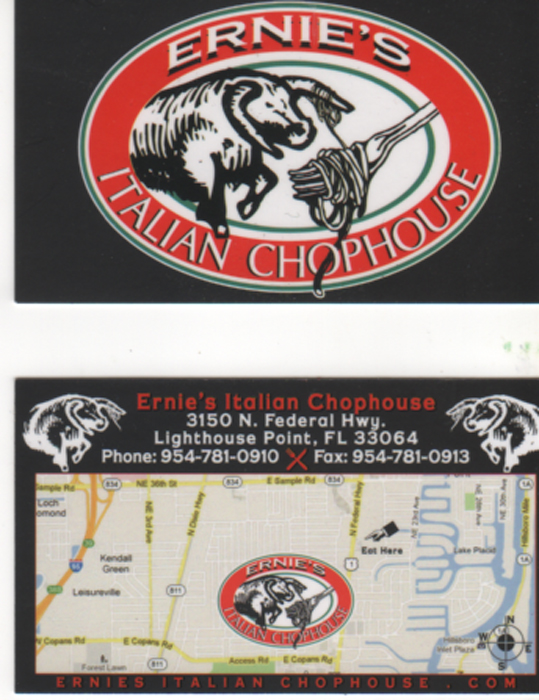 January 31, 2014 - The two RV Gypsies ate at Ernie's Italian Chophouse and absolutely loved everything about this restaurant. The restaurant had nice ambiance, absolutely delicious food, and servers with personality. The manager even stopped by to meet the two RV Gypsies. This was not an inexpensive restaurant, but the quality of the food was worth the price, for the two RV Gypsies anyway. And even though it was a better restaurant, the two RV Gypsies did not have to get dressed fancy in order to dine there.
In 2016, somebody told the two RV Gypsies that this place was closed, so please check on the internet before going there. Maybe it was too nice for the area.
The above comments are just the experience of the two RV Gypsies. These comments do not make the restaurant good or bad in general.

This is not a linear site, so there are always choices of where to go next: Below are two choices.
OR