The two RV Gypsies travel adventures in Pigeon Forge, Tennessee - October 2 - 5, 2023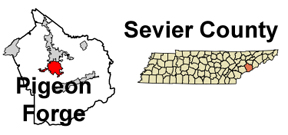 You may view these sections in any order you choose. This site is not meant to be linear. There will be travel links at the bottom of each page) Only the underlined sections are complete at this time due to lack of internet access.
LaQuinta Hotel & Wyndham Suites - 125 Community Center Drive, Pigeon Forge, TN - sorry photos lost, but it was a nice hotel.
Restaurants: Puckett's (October 3) - Harpoon Harry's Crab House (Oct 3) & Margaritaville Restaurant (photos are lost)