Two RV Gypsies: Full-Time RVers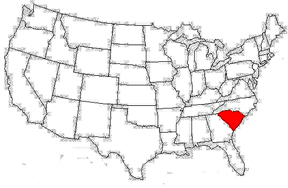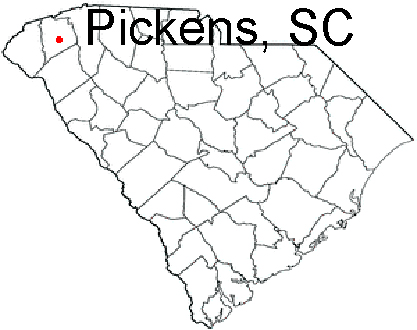 The two RV Gypsies drove past a very nice welcome to Pickens sign, but Karen was unable to photograph it through the moving car window, so she had to settle for the city limit sign.
Bellow: Welcome to Pickens flag on the main street in town- plus solar panels on a tree

Walking to the restaurant for lunch, Karen photographed a cute window design on a building. (note: the food at Coyote coffee was not very good. Plus it was served in a plastic basket covered with paper. Karen hates to eat off paper because when she cuts her food, she also cuts through the paper. Disgusting.

Pickens was formerly called Pickens Courthouse. Its classification changed from a town to a city in 1998, but it was not reported to the Census Bureau until 2001. It was named after Andrew Pickens, an American revolutionary soldier and U.S. Congressman for South Carolina. Pickens was previously Cherokee Territory but the Cherokee surrendered the land during the American Revolutionary War. Its nickname is "Where The Mountains Begin"

In the photo below, top, left to right, Downtown Pickens, Hagood Mill, Pickens City Hall, the Old Pickens Jail, and Pickens County Courthouse (photo from https://en.wikipedia.org/wiki/Pickens,_South_Carolina)
After parking their car and having lunch the two RV Gypsies went to two other places in Pickens, SC. You may visit these sites in the order of your choice.