Two RV Gypsies: Full-Time RVers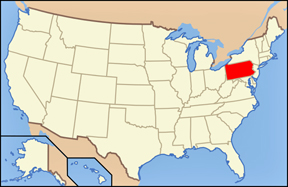 The Glessner Bridge is a historic covered bridge in Stonycreek Township, Somerset County, Pennsylvania. It was built in 1881 and is a 90-foot-long multiple Kingpost truss bridge, with half-height plank siding and a tin covered gable roof. The bridge crosses Stonycreek river . It is one of 10 covered bridges in Somerset County.
Below: View from each side of the Glessner Covered Bridge.