Two RV Gypsies: Full-Time RVers
Forest City, North Carolina
and The Mural Scavenger Hunt
page 1 of 2
June 10, 2020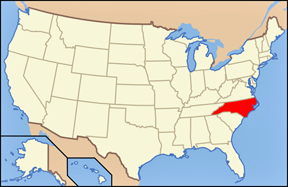 Forest City, formerly known as "Burnt Chimney,"is a town in Rutherford County, North Carolina, United States. It is the largest municipality in Rutherford County.
Below: Funny signs in a store window

Below: This mural is located in downtown Forest City at 149 E Main St. The original mural was done in 2000 and was redone around 2011. Clive Hayes is the artist for this Mural. The town asked him to paint it as something to depict the town as a whole. Clive's idea for this mural was to give an illusion of the town. He hid a lot of objects in the mural to make it more of a "find and seek" style. He enjoyed this piece because he got to make it up as he went. while still including a lot of history along the way. The mural is a whole block long and the objects are very small.
above quote from https://www.muraltrail.com/cgi-bin/forest-city-mural/

This is a really fun mural because it features a scavenger hunt! Clive Haynes created this stunning mural with over 70 unique items hidden within it, including Babe Ruth's bat, the Starship Enterprise and Elvis' guitar. The two RV Gypsies found 60 out of the 70 items, and photographed 50 of them.

The photos below are interesting and fun BUT are NOT part of the hidden items. But at the bottom of this page, there is a link to the photos of the 50 items The Two RV Gypsies photographed.

And now the fun begins