Two RV Gypsies: Full-Time RVers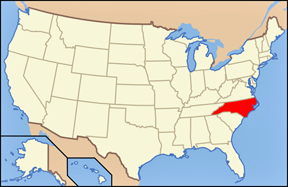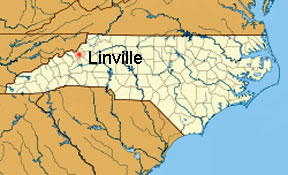 Grandfather Mountain is a mountain, a non-profit attraction, and a North Carolina state park near Linville, North Carolina. At 5,946 feet, it is the highest peak on the eastern escarpment of the Blue Ridge Mountains, one of the major chains of the Appalachian Mountains. The Blue Ridge Parkway passes by the south side of the mountain and also passes over the nearby Grandmother Gap. It is located at the meeting point of Avery, Caldwell (highest point), and Watauga (highest point) counties.

Page 2 of 3 of the fall color day trip in North Carolina

Note: Before continuing down this page, it is a good idea to learn some history and facts about Grandfather Mountain, The Mile High Swinging Bridge, the hiking difficulty and more that is not repeated on this page. Also, photos are completely different than the photos posted below. So, please check out the first trip that the two RV Gypsies made to Grandfather Mountain in 2010. A link at the bottom of that page will take you back here so you can see the changes at Grandfather Mountain and the rest of the two RV Gypsies' 2019 travels.
Looking straight down from the bridge

Due to the fact that Karen Duquette was having a lot of temporary trouble walking, the two RV Gypsies did not climb any higher up on Grandfather Mountain on this date. That is another reason besides the history and facts quoted in 2010, that they recommend that visitors to this page check out their trip to Grandfather Mountain in 2010 via the link at the top of this page, when they did climb higher on the mountain.

Below: Photos taken as the two RV Gypsies drove back down Grandfather Mountain.

Below: The picnic area where the two RV Gypsies enjoyed lunch in 2010.

Below: Views from the picnic area.