Two RV Gypsies: Full-Time RVers
June 19, 2019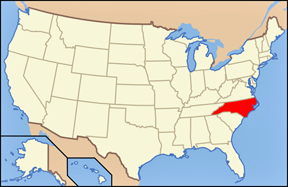 As of this date in 2019, this was the 7th waterfall named Bridal Veil Falls (or Bridalveil Falls) that the two RV Gypsies have visited. And they have been to 146 waterfalls in total since they began travel in 2008. The can all be seen by using the TOC button at the top of this page and choosing the red waterfalls button.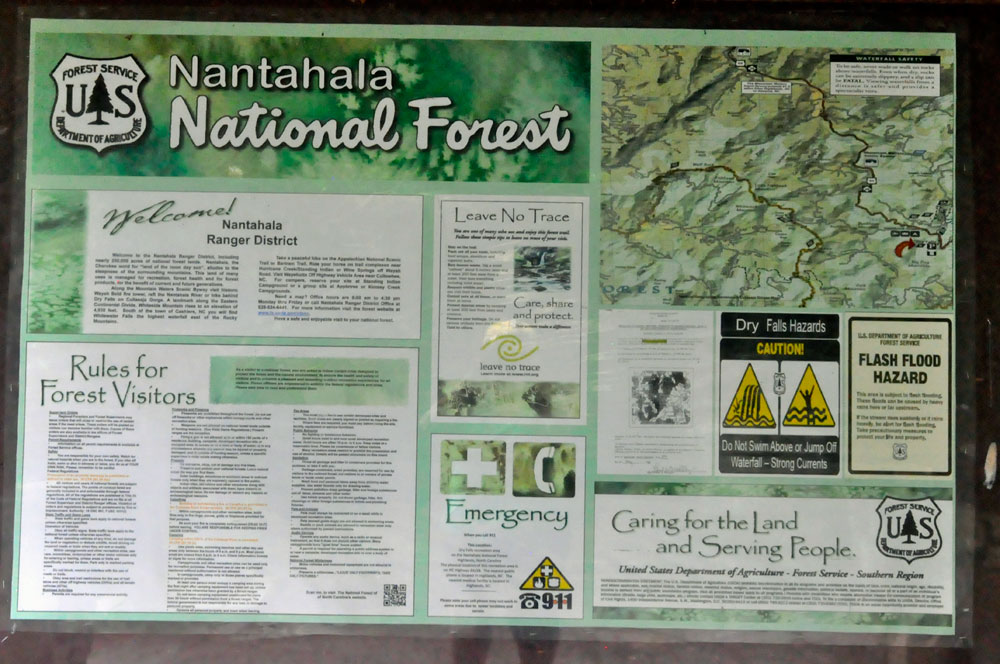 Nantahala National Forest is the largest of the four national forests in North Carolina, lying in the mountains and valleys of western North Carolina. It is the home of many western NC waterfalls. The last part of the Mountain Waters Scenic Byway travels through this forest. The total area under management is 531,270 acres. In descending order of land area, it is located in parts of Macon, Graham, Cherokee, Jackson, Clay, and Swain Counties. Nantahala National Forest is divided into three Ranger Districts: The Cheoah Ranger District, the Nantahala Ranger District, and the Tusquitee Ranger District. All district names come from the Cherokee language.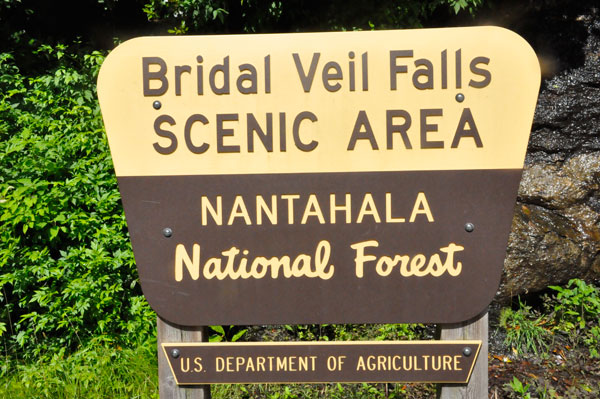 Bridal Veil Falls is a 45-foot waterfall located in the Nantahala National Forest, Macon County, northwest of Highlands, North Carolina. There is a short curve of roadway located behind the falls. Highway 64 originally used the curve of roadway behind the falls exclusively so that all traffic went behind the falls; however, this caused problems with icing of the roadway during freezing weather, so Hwy 64 has now been re-routed around to the front of the falls. There is a parking area on the side of the road, where the two RV Gypsies parked and walked behind the falls.
Bridal Veil Falls flows on a tributary of the Cullasaja River through the Nantahala National Forest. The falls flows over an overhanging bluff that allowed the two RV Gypsies to walk behind the falls and remain dry. During periods of drought, the stream may nearly dry up, though visitors will get wet if the water flow is moderate or high. On this date, the two RV Gypsies tried to get wet, but did not.

In 2003, a massive boulder slid off the left side of the falls, blocking that side of the drive-under completely. However, in July 2007, that boulder was removed by a local developer. And as stated earlier, vehicles can no longer drive under the falls.