Two RV Gypsies: Full-Time RVers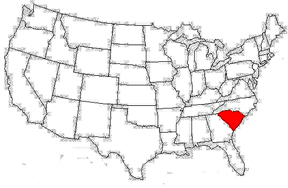 The cost to enter this park on this date wass $5 for adults 16 years and older, $3 for children ages 6-15, and $3.25 for a SC Senior.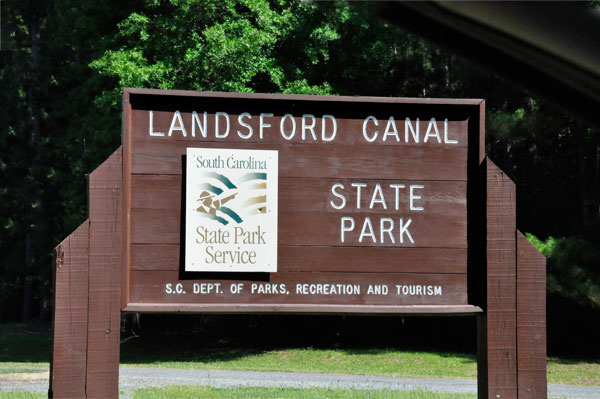 Stretched along the Catawba River on the South Carolina fall line, Landsford Canal State Park is home to the well-preserved remains of the canal system that made the river commercially navigable from 1820 to 1835.

Activities in this Piedmont park include picnicking, a small playground, nature watching and studying the canal structures. Fishing is permitted along the Catawba River, and a paddling trail runs through the park for canoes and kayaks.
Below: Signs and info about The Dam on the Catawba River

The Catawba River is home to the largest known stand of the rocky shoals spider lily, a flower species found predominantly in the Southeast. Peak bloom season for the rocky shoals spider lily is during May and June.

A 1.5-mile, easy, round trip walk down the Canal Trail took the two RV Gypsies to an overlook where they viewed the spider lilies. It was a very hot day, but worth the effort.


Below: Turtles in the Catawba River

There were not a lot of flowers along the trail, but Karen Duquette did see a pretty one shining in the sunshine.

Below: The Spider Lilies

To get the best photos, a zoom lens is needed.