Two RV Gypsies: Full-Time RVers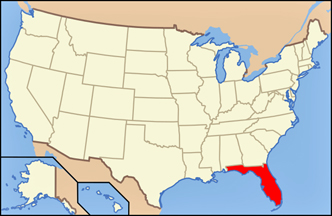 Below: After getting off of 1-75 Alligator Alley at exit 49 (Snake Road) between Fort Lauderdale and Naples, the two RV Gypsies spotted 6 alligators sunning themselves at various places on the bank of the canal. Karen Duquette managed to take pictures of 4 of the alligators, plus some birds.

Below: An alligator statue inside the Gift Shop.

While waiting for their friends to arrive, the two RV Gypsies took a few pictures in the petting area.

Below: Alligators in a fenced water area as seen from a bridge above them. The two RV Gypsies wondered why these were in a fenced area and not in the wild swamp where they belong. Maybe it is to insure that paying guests actually see alligators, because nobody can be sure of seeing them in the swamp. This area can be seen free without paying for the Swamp Buggy Ride, the Airboat Ride, or the Critter Show.

Another free area by the free parking lot. There was a black bear, a grizzly bear, a wolf, and the Capybara in cages. The two RV Gypsies only photographed the Capybara because they have never seen them in the wild. Neither the two RV Gypsies nor their friends care much for zoos and caged animals.

Below: There was a charge for the Critter Show. It wasn't as good as when the two RV Gypsies were here in 2008, because the man in charge lacked personality, but it was still nice. This time the snakes were included, but in 2008 the snakes were a separate show.

Lee Duquette held a baby alligator.

Terry Dickerson also held the baby alligator.