Two RV Gypsies: Full-Time RVers
The two RV Gypsies parked their RV at
Fisherman's Cove Marina RV and Golf Resort
3950 N. Eichelberger Road
Tavares, Florida 32778
April 25 - 27, 2016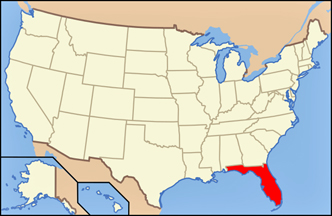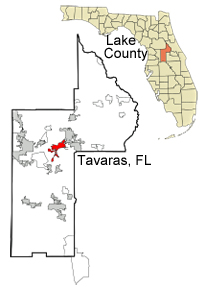 Fisherman's Cove is a very large RV park. There were a lot of permanent mobile homes in the front area of the park. All roads were paved. The type of sites and price varied depending on size, location, grass vs. gravel vs. patios etc.

Lots of TV stations came in via antenna. Rates were based on two persons per RV. Most standard campground rules applied. L.P. gas refills were available in the park but RVs must check-in at the office for a scheduled time. There was a golf course on site and fees varied with the season.

The two RV Gypsies did not explore the park, did not check-out the pool, marina, boat ramp, golf course, or any other amenities. They spent most of their time here in the town of Mount Dora. It was not a cheap park, but if visitors use the amenities it is probably worth the price. Check out time was 11 a.m.

Below: View while standing in front of the two RV Gypsies' RV. However, if more RVs come in, they will no longer have this view because they are actually parked across the street from the lake.
Fisherman's Cove RV and Golf Resort in Tavares, Florida