Two RV Gypsies: Full-Time RVers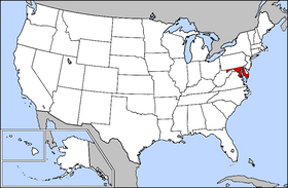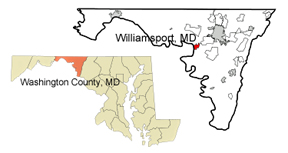 This KOA campground is about 8 miles away from the highway. As the two RV Gypsies approached a big KOA sign, they also saw a little KOA sign next to it with an arrow pointing straight ahead. Another RV did not see the little sign and started to turn left, but had to stop and unhook their toad because there was a narrow bridge with a weight limit so most RVs can not go over the bridge. Luckily Lee saw the sign and went the correct way.

The photo below on the right shows the river next to the road and the water level was obviously a bit high. The road was very curvy and a bit narrow. Parts of the road still had puddles, and the two RV Gypsies heard that this area had a lot of rain recently. For this reason alone, the two RV Gypsies would think twice about staying here in the future because they wouldn't want to risk the chance of a rain storm stranding them here.

This was a nice enough campground though, but the sites were on the short side. The two RV Gypsies had to park their toad sideways to fit on the site. The campground offered free miniature golf, which is unusual because most campgrounds charge for miniature golf.

Cable TV was provided and secured Wi-Fi which came in OK. The two RV Gypsies were told that Maryland state law says "All bike riders age 16 and under must wear a helmet." Use of generators was prohibited here. Check-out time was 1 P.M. Check-in time was after 1 P.M. Vehicle washing was prohibited, as it is in most campgrounds.

Arriving at the KOA, the two RV Gypsies noticed a chicken coop and chickens next to the KOA office.

The RV of the two RV Gypsies at the KOA. Their toad had to be unhooked and parked sideways and barely fit in the assigned spot.
You may visit these three (3) sites in any order you choose.
The page you are on is grayed out and cannot be chosen.
There is also a link to Virginia below.
Hagerstown / Antietam Battlefield KOA Campground (this page)
AFTER you have visited all three sections above, please continue on to see some funky travel photos and more.