Two RV Gypsies: Full-Time RVers
The two RV Gypsies at Bryce Canyon National Park
August 9 and 10, 2012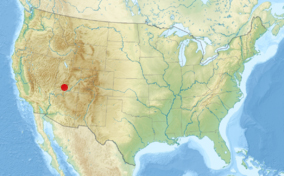 SCROLL DOWN FOR A SUB-MENU WITH DIFFERENT SECTIONS OF BRYCE CANYON, plus a link back to the Utah menu or forward to the Colorado menu.

Bryce Canyon is not a "real" canyon. It is not carved by flowing water. Water is the active ingredient here but in the form of "frost-wedging" and chemical weathering.
For 200 days a year the temperature goes above and below freezing every day. During the day, melted water seeps into fractures only to freeze at night, expanding by 9%. Now as ice, it exerts a tremendous force (2,000 - 20,000 pounds per square inch). Over time this "frost-wedging" shatters and pries rocks apart. In addition, rain water, which is naturally acidic, slowly dissolves the limestone, rounding off edges and washing away debris.
Bryce Canyon National Park - MENU (TOC - Table of Contents)

Bryce Canyon National Park is a really big National Park. Therefore, photos taken at Bryce have been divided into eleven (11) sections so that photos will load faster,

and you may choose the sections in any order you wish

. Each section is quite different. Some sections have lots of photos, and some sections have very few photos, but all have interesting information as well. Each section is worth the viewing time so please enjoy!

AFTER you have seen all 11 sections of Bryce Canyon NP, please return to the Utah menu page to either see the rest of the National Parks in Utah, or to continue on to Colorado.>