Two RV Gypsies: Full-Time RVers
The Spam Museum in Austin, Minnesota -
a museum devoted to Spam
the meat product, not the e-mail.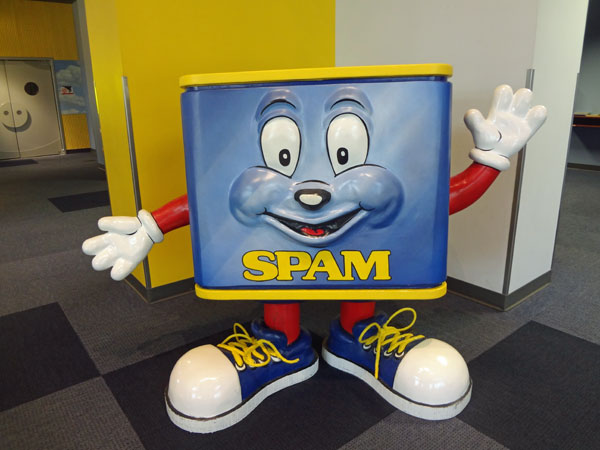 This attraction occupies over 16,000 square feet and features interactive displays, an auditorium, gift shop, dining area and activities for older children. It was a surprise that it did not cost anything to tour the museum, nor to park. The museum is in a renovated K-Mart building.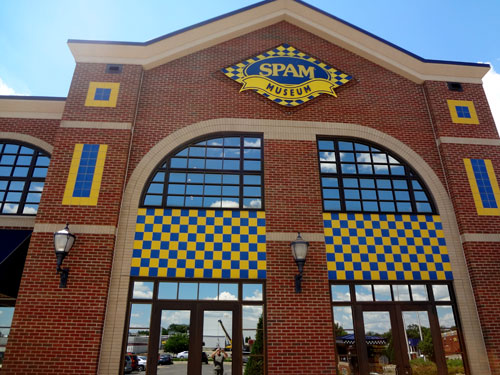 Statues in the parking lot of the Spam Museum

FYI: The two RV Gypsies were still homeless at this time because their only home, their RV, was still in repair in Iowa, and they were still hotel hopping. Karen did not want to go to the Spam Museum, so she stayed in the hotel watching TV while Lee went to the museum by himself, even though he begged her to go with him.

SPAM is the undisputed king of mystery meat. Made of pig parts and secret spices, cooked in its own cans right on the assembly line, SPAM rolls out of its far-flung factories at a rate of 44,000 cans an hour.

You MUST read the below label. It is positively hilarious.