2020 travels
NOTE: 2020 travels are limited due to the Global Coronavirus. You may view the sites listed below in the order of your choice. This is not meant to be a linear site. There is a link at the bottom of each page which allows everyone to view the sites in the order of occurrence or to return here. More will be posted when trips occur. So check back often.
1: The Carolinas - day trips
NOTE: All of the BELOW Anne Springs Close Greenway can be reached from the first 2020 page without returning to this menu. Flashbacks are separate sections. Each section is different. Also, there are many different sites below the Greenway pages.
Below: As states are slowly opening up, the two RV Gypsies decided to drive the RV a bit instead of just doing day trips in their toad.
The Outer Banks of North Carolina
End of The Outer Banks of NC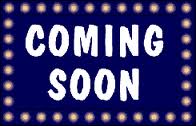 June 24, 2020 - Elizabethan Gardens in Manteo, North Carolina
June 25, 2020 - Dismal Swamp State Park and the amazing black waters in Camden County
June 25,2020 - Edenton, Roanoke River Lighthouse, Veterans Memorial, historical houses
Note: More will be posted here as the two RV Gypsies explore in 2020 - They will soon be heading to Tennessee and Indiana and perhaps other places.